Utilise Your Car Park
Solar Carports give you competitive, sustainable electricity – and covered parking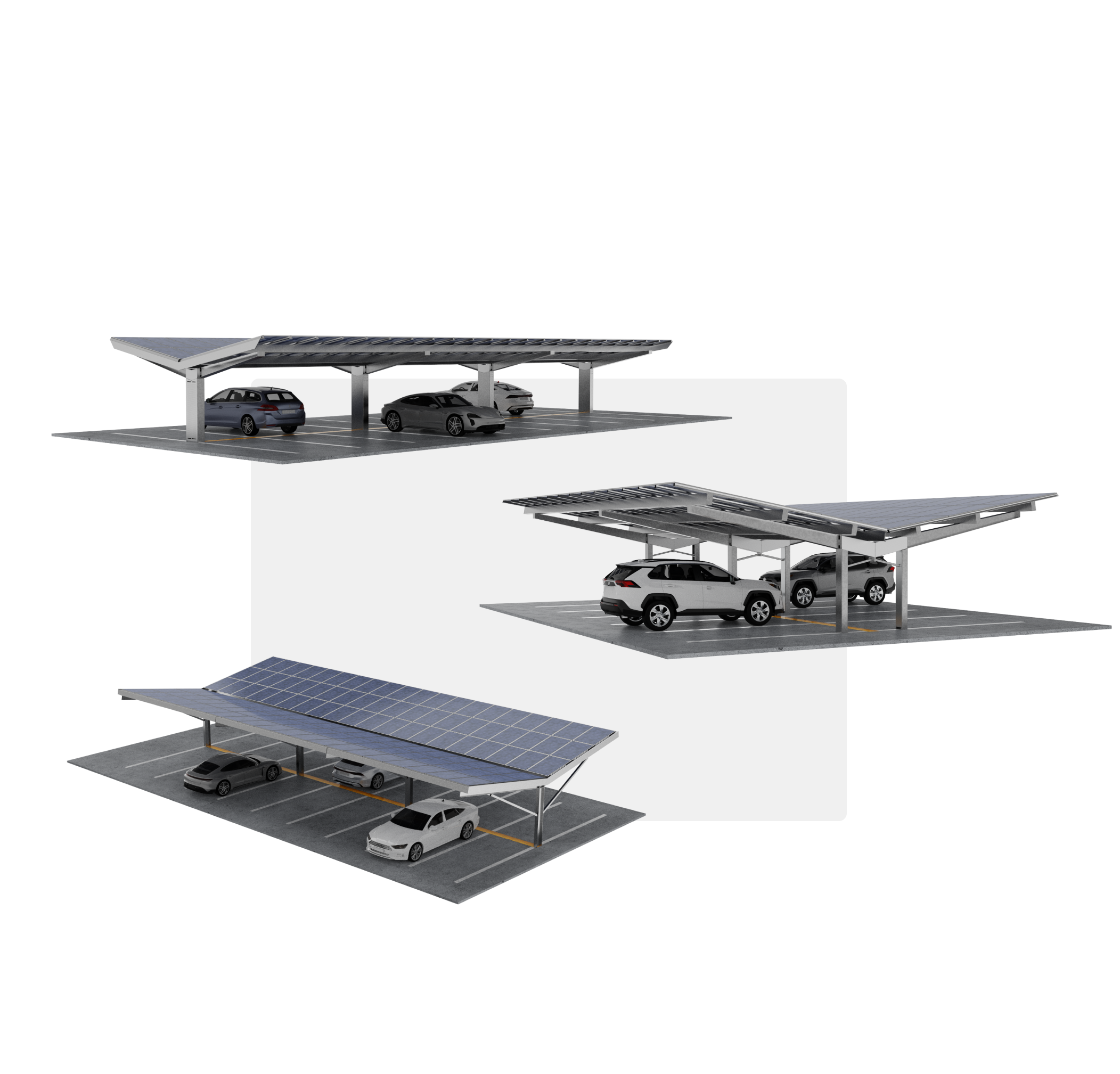 A Full Range of
Structure Systems
Bluetop provides a variety of options to suit every need, budget and preference. The product range includes 4 structure systems, each with 4 variants of roof orientation, and 3 modular roof systems.
Solar Carports For Any Parking Area
Bluetop Solar Parking designs and produces solar carport solutions for commercial clients across the energy industry. As a leading, market supplier we've delivered solar carports to 16 countries.
Our experienced design and engineering team will support all aspects of project design and installation no matter where you're based.
70+
Projects
16
Countries
What Is Solar Parking ?
Canopy structures that incorporate photovoltaic (PV) transform new and existing car parking areas into renewable energy generating assets. The electricity can be used directly to supply adjacent buildings and can provide charging for electric vehicles.