Experienced Specialist
Bluetop Solar Parking designs and produces solar carport solutions for professional customers in the energy industry. The company has delivered to more than 70 projects in 16 countries.
An innovative and deep product range is the core of the concept. A focused project process and engineering ensures that the products are being transformed into well detailed and durable canopy solutions.
The carports solutions provide shelter, shade and sustainable, local electricity production. The sturdy quality ensures a good investment.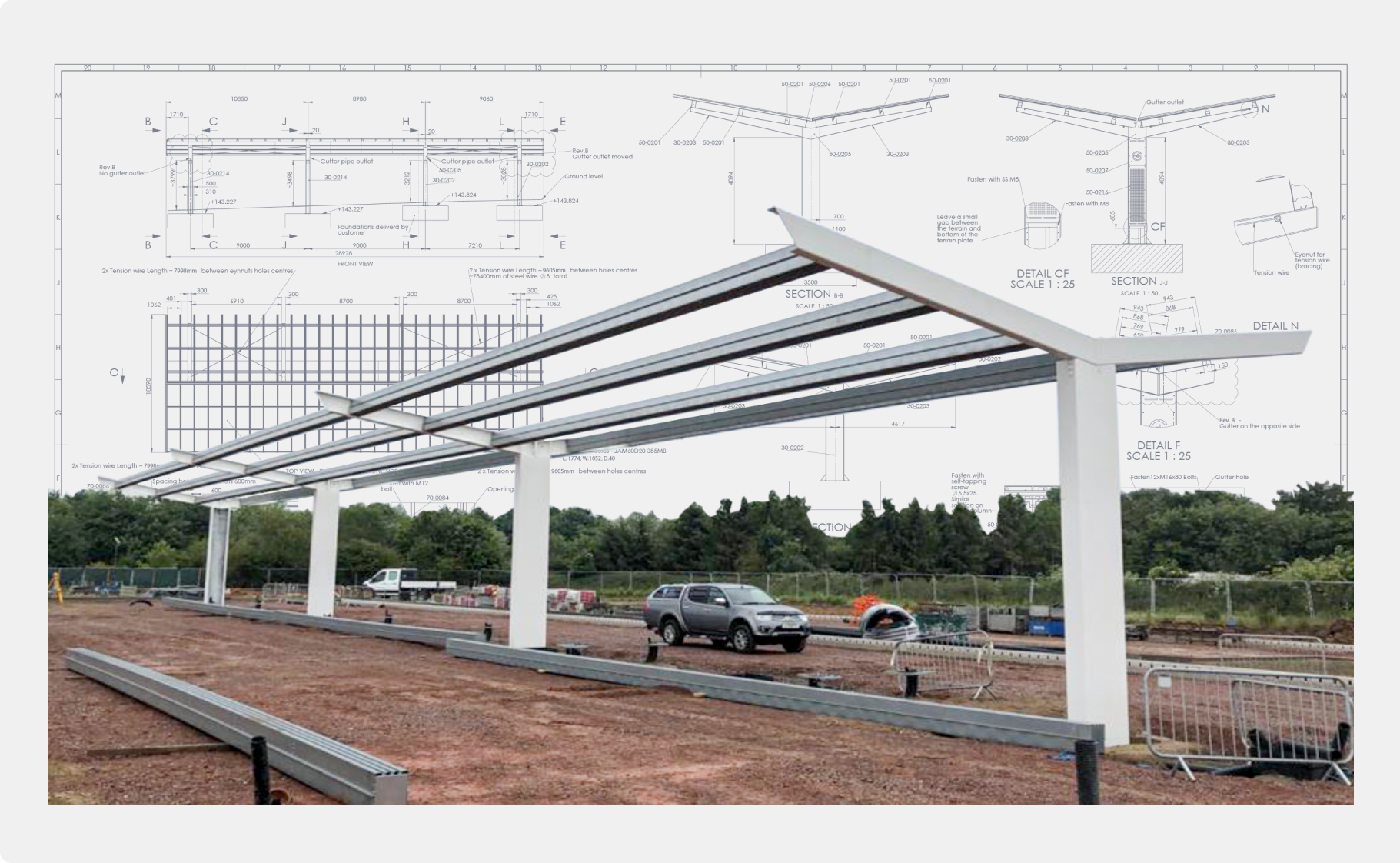 "Our specialisation consists of a set of solutions that makes it possible and safe for any company to
utilise any car park for generation of renewable energy

."
-Ole Gregersen : Founder & CEO of Bluetop Solar Parking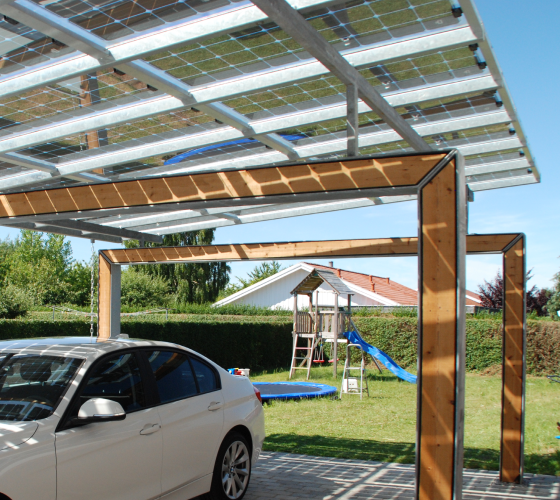 History -
How Did It Start? - 2012
Every start of a company begins with an idea or with a problem to solve. Bluetops founder Ole Gregersen couldn't find the right canopy for his terrace in Skanderborg Denmark. He decided to develop and build it himself as a hobby project.
After the successful built he started producing canopies of steel and glass for other house owners. Then an idea arose - Have solar modules on the roof, so the canopies and residential carports could produce renewable electricity.
Bluetop 1.0 was born!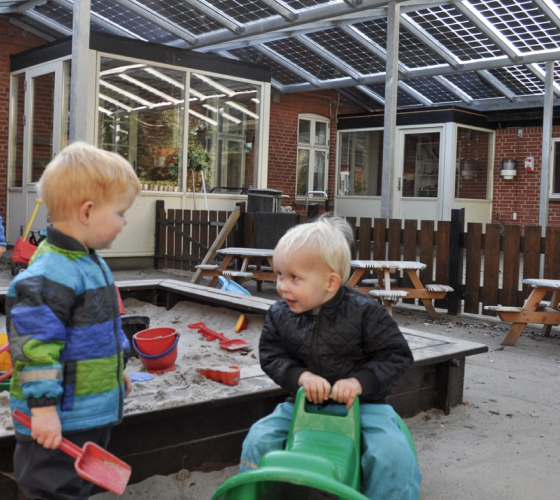 History -
Protecting Our Kids - 2013
The first commercial milestone was a canopy supplied for a kindergarten in Middelfart in Denmark.
It was built in 2013 and it still provides shelter and shade for the children - and sustainable electricity for the building.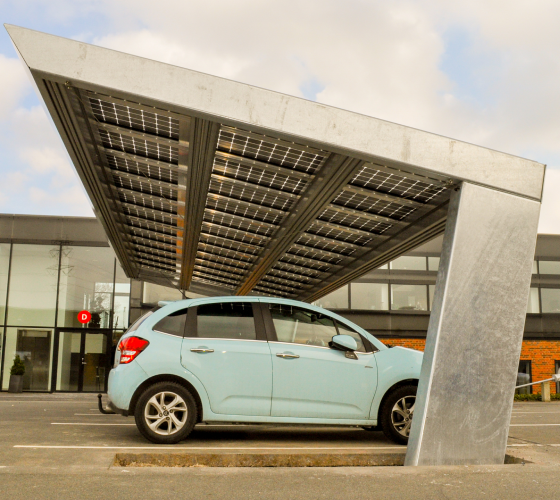 History -
How To Scale It? - 2014
In the first year of existence Bluetop also distributed solar products for other companies. But further specialisation was needed in order to make the concept scalable. So, a strategic decision was made to fulfil the international ambitions.
From 2014 all focus was directed at solar carports for the commercial market. Bluetop Solar Parking was founded as Europe´s first company specialising 100% in Solar Parking. Product development got boosted and production for Long Span carports was prepared in Denmark.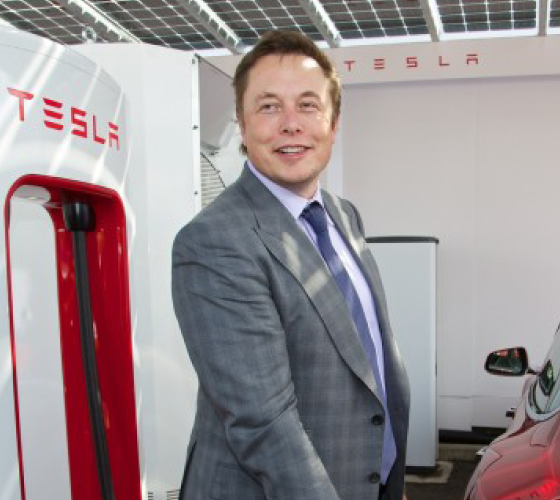 History -
Elon Musk First Customer - 2014
In 2014 Tesla prepared their launch in UK. Elon Musk needed a nice solar carport for his London event in June. It had to cover 3 Teslas and send the right message during media interviews.
Just 5 weeks before the event Bluetop was selected as supplier and fabricated and installed a bespoke solar carport on time. That delivery gave self confidence and started a development full of hard work, continuous product development and successful steps up the ladder.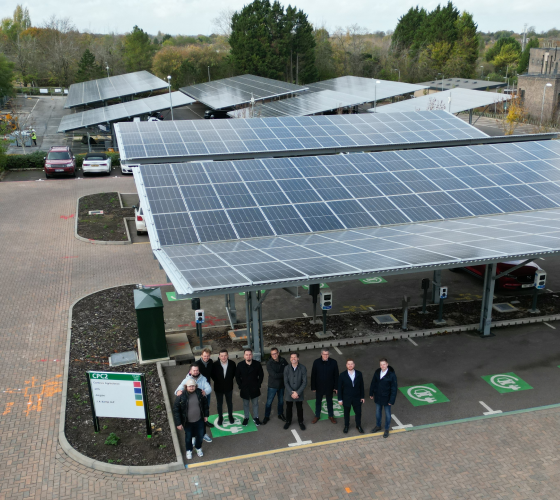 History -
Milestones - 2011 to 2023
2011 - First steel and glass canopy for residence
2012 - First residential solar carport & first patio solar canopy
2013 - Canopy for kindergarten in Denmark
2014 - Foundation of Bluetop Solar Parking & first commercial solar carport for Tesla
2015 - First long span carport for Ecopark & first project for car manufacturer for Mercedes
2016 - First project for supermarket in France
2017 - Winner of E.ON Innovation Challenge, Germany
2018 - First project for EV Charge station & first school project for University of Dubai
2020 - Supply to worlds first EV-forecourt & establishment of subsidiary company in Poland
2021 - Launching state-of-the-art roof system, especially designed for solar carports
2022 - Establishment of sales office in Germany
2023 - Establishment of subsidiary company in United Kingdom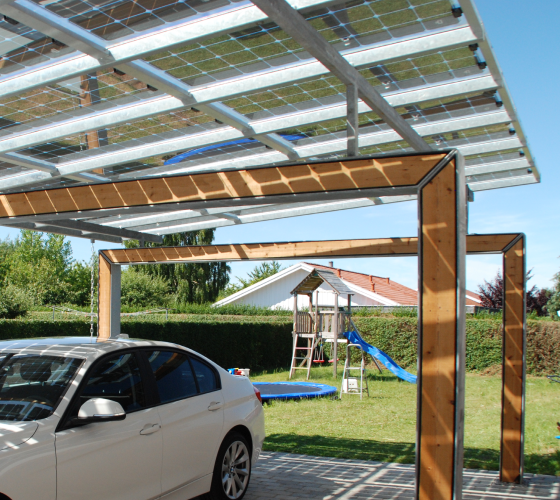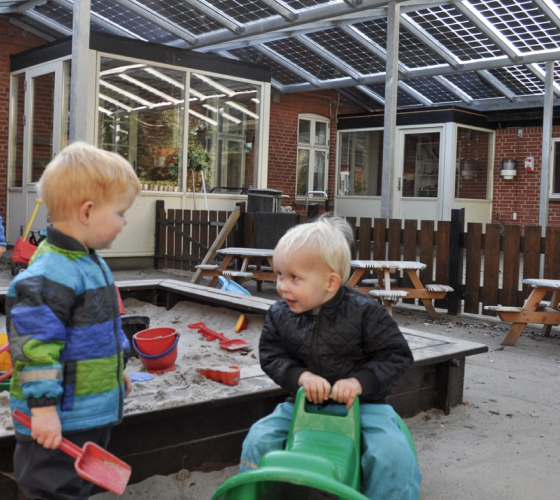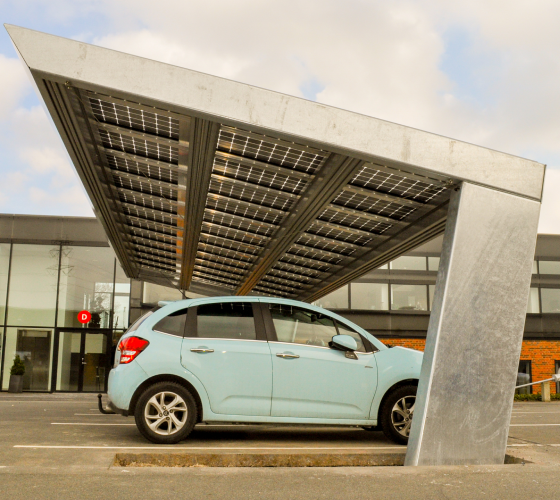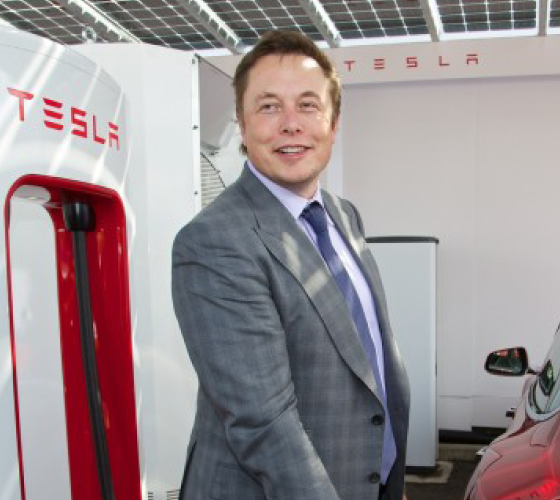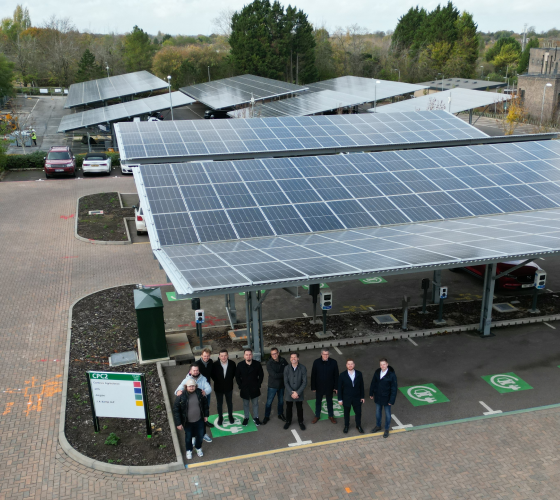 Design And Technical Strength
The specialised Bluetop concept has covered the quality gap that the solar industry has often faced when parking areas are being covered with solar canopies.
Bluetop Solar Parking delivers modular solutions in a timeless design. A standard solution is adapted to the physical framework and the customer's needs. The system delivery includes all components for building the solar carports. Together with experienced EPC contractors, Bluetop Solar Parking's engineers and project managers ensure that the customer will always receive a best in class, quality solution.
Our partners integrate Bluetop systems for turnkey solar projects. End users are companies within EV charging, Infrastructure, Industries, Education and public institutions.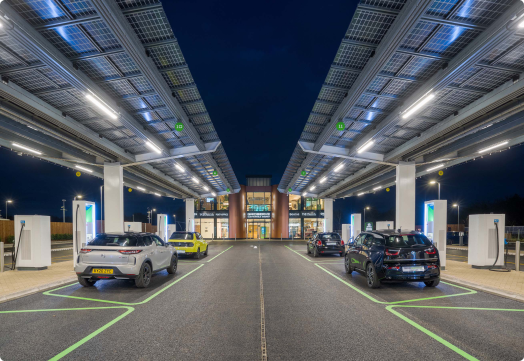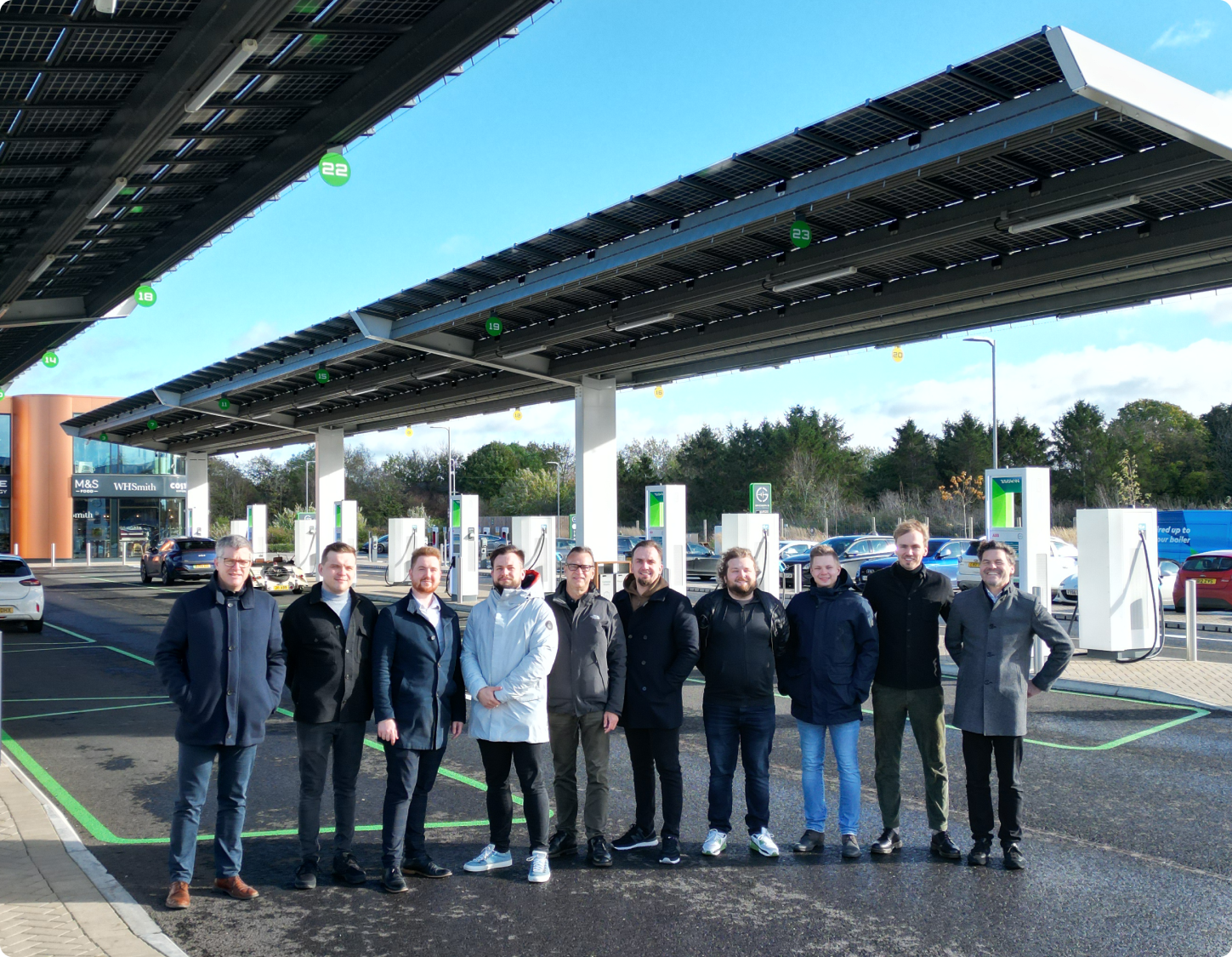 Value Mission
In Bluetop we are a diverse curious and enthusiastic team, which value sustainability, craftsmanship and design.
We want to supply the market with a complete range of standardized and modularized solar parking systems, that are of better quality and more efficient than bespoke solutions. We want to make it easier for players in the industry to scale the utilisation of car parks for solar PV. We want to specialise in creating a professional intersection that covers the three industries energy, construction and parking.
We are professionals, but appreciate informal communication and trusting collaborations. We believe that this is the key to long-term relations between colleagues and business partners.
Tribute To Partners, Friends And Installers
We highly appreciate any support we have got from partners, staff, friends and installers during our journey.
Here some captures of good experiences. A lot more will come